10 reasons why you should join an honor society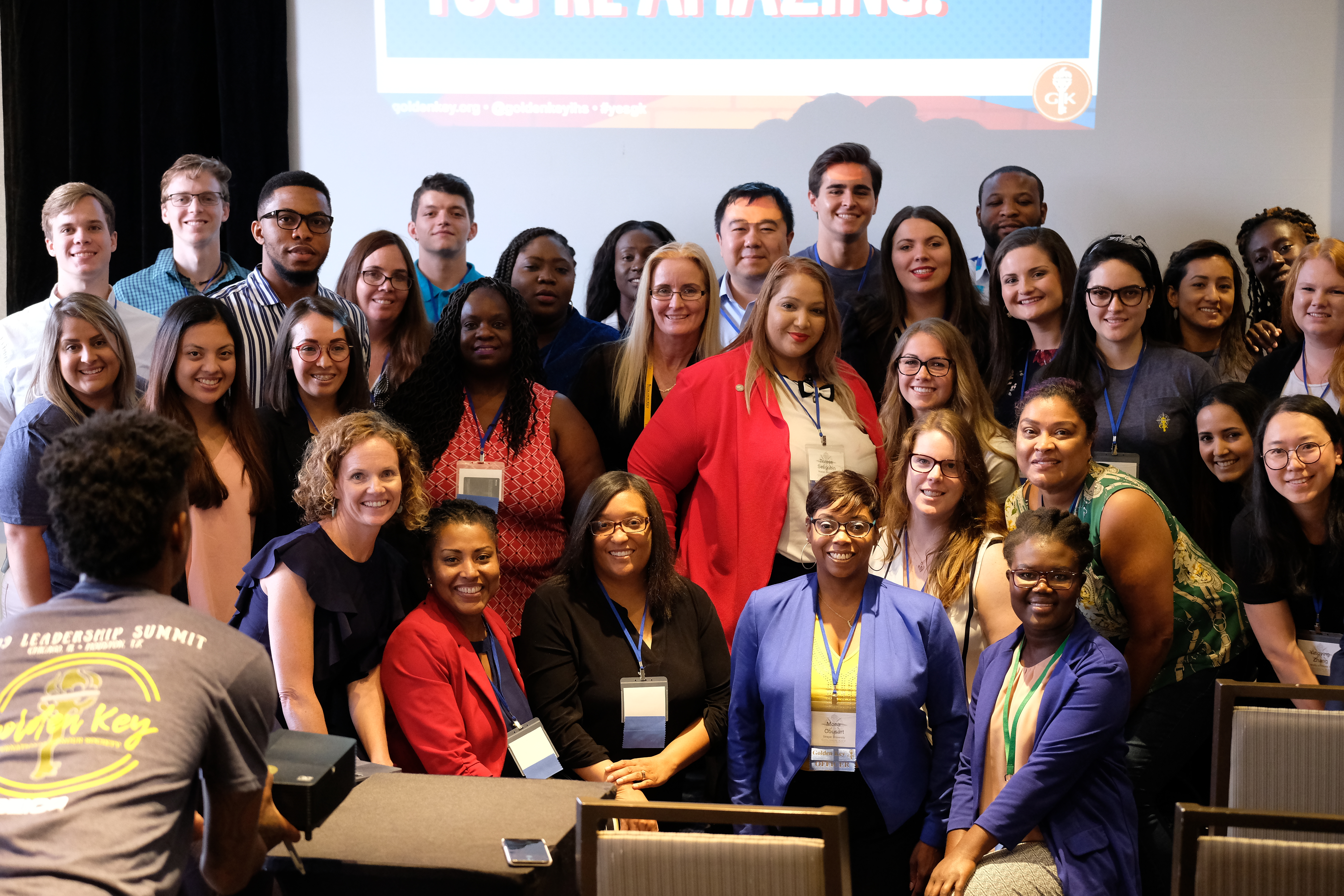 There are many benefits and reasons why you should join an honor society – and you often hear that being a member can help you in many different areas of your life. However, what exactly are these benefits of honor society and how do they help you in reaching your goals and dreams?
Our team at Golden Key we have made a little guide to why you should join an honor society, and why it would be a great asset for you and your future. Here are our top ten reasons:
1 – Scholarship and Grants
In an honor society there are scholarship and grants you can take advantage of, which can help take off the financial burden and the cost an education brings. Top honor societies like Golden Key offer both scholarships based on education and grants for achievement to support your dreams and goals. See some of the options available here.
2 – Jobs and internship
An honor society has many partners that can offer both job and internship opportunities, which can help spike your resume to get amazing jobs in your future. The experience you will gain at a job or internship will help you to set a foundation for the professional background needed to pursue your dream job after college. See some of our career and internship partners and opportunities here.
3 – Leadership and mentorship
Top honor societies like Golden Key offers many different opportunities to build and develop amazing leadership skills such as empathy and perspective, which are so valuable in the future. These opportunities include programs like live webinars, Golden Key Talks, and summit events where you can meet and learn from the top leaders in the world.
4 – Academics
There should be no doubt that honor societies help you achieve your academic goals. Whether it is the opportunity to apply for scholarships to obtain a degree at your dream college, or it is grants for studying internationally that can give you unique experience, honor societies support you in whatever your academic dreams might be.
5 – Networking
A key asset of being a member of an honor society is the privilege to meet and network with top professionals in various industries and with our amazing alumni, who have reached their goals and dreams with help of the honor society. This networking with top professionals can help you pursue your dream job after college through the tips and connections they can offer you.
6 – International travel
International travel and the experience that you gain while studying aboard is invaluable, and it is an opportunity not many people get to experience. It is a very unique and amazing opportunity where you get to learn a whole different culture while studying in your field. It is something that will not only stand out on your resume, but it will stand out in your memories for the rest of your life.
7 – Likeminded people and community
Honor societies help you meet and connect with likeminded people from different degrees, who have the same high ambitions as you do in your life. Golden Key has chapters at universities all over the world, where we give ambitious people a space to share their ideas and dreams. By joining one of these chapters you become a part of a community where you will meet the top best students at your university who will help push you out your comfort zone to become the best version of you.
8 – Friendship
In honor societies like Golden Key you will meet people who will become some of your closet friends in life. Just like being a part of a college athletic team, you get a terrific opportunity to connect with people on a different level compared to what you might experience as a normal college student. We can say with pride that people in honor societies like ours have formed friendships for a lifetime.
9 – Community service
Community service is a big part of being a member of an honor society. Golden Key and honor societies offer many amazing opportunities to uphold and help their communities in the best way possible, with everything from beach clean-ups to service projects like helping at a pantry.
10 – Professional and resume building
Being able to say that you are a member of an honor society gives you something special for your resume, so that you will be in the top of the pile when applying for jobs. If you are an active member and take part in activities, events and leadership opportunities – it can also help you create and form the professional skills needed in today's work field, which has never been more competitive than it is today. Golden Key offers expert tips on how to write a resume, prep for an interview, and get started on networking through the resources found on our online database and through our webinars, some only offered to members. This is something that will help you get started on your professional career the best way possible.
Apply now rather than later…
There are many benefits to becoming part of an honor society that will help you develop and grow as a human being. The small fee you pay becoming a part of an honor society and the little effort it takes to sign up, will be paid back many times again through accomplished dreams, great experiences, and many other benefits. The experience we can give is something you will not find anywhere else. So, if you consider yourself as being ambitious with big goals and dreams go apply to an honor society today!
This article was written for Golden Key by Julie Poulsen.
---
---