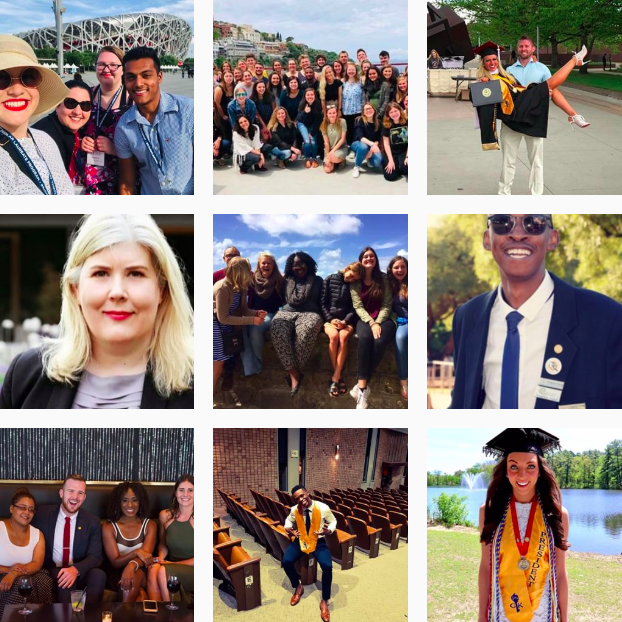 About Golden Key
Golden Key International Honour Society is the world's largest international collegiate honor society for graduate and undergraduate students, and has strong relationships with over 400 universities around the world. Golden Key chapters are committed to implementing service projects and leadership development for all students on their campus. Members qualify when they are at the top 15% of their class, and are given access to a wide range of rewards, scholarships, travel and study abroad opportunities, and more.
Use the hashtag #yesGK to connect with us on social media.
Our Commitment
It's all about you!
We want to be the society that recognizes, rewards and encourages our members beyond expectations. Golden Key members represent the highest performing students, graduates, and alumni in the world,
and we'll stop at nothing to showcase your achievements.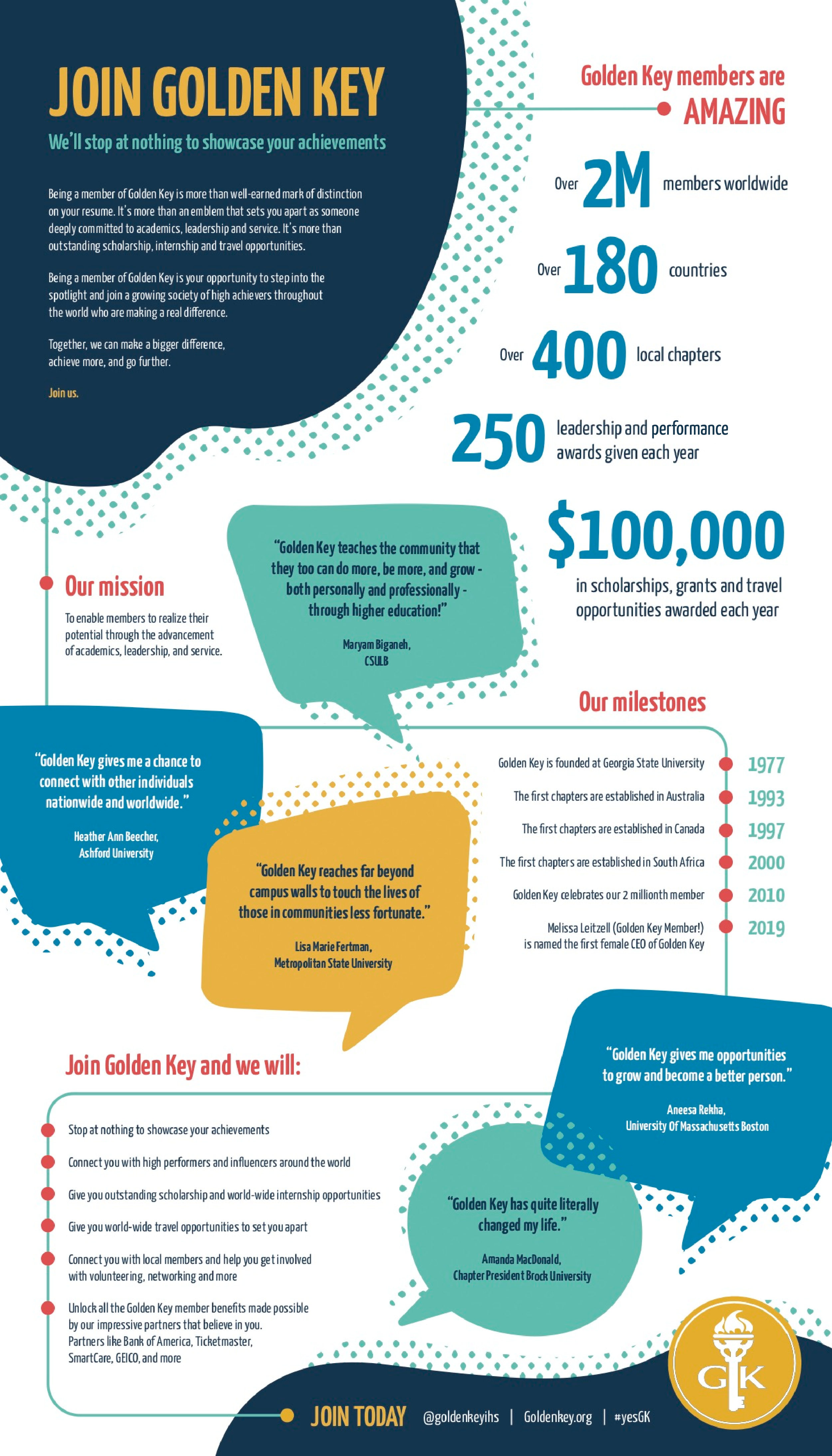 About membership
Being a Golden Key Member is more than a mark of distinction that
proves you perform at the top of your class. It's also a mark of
your ongoing commitment to leadership and service.
All across the globe, Golden Key members are making a difference.
They're establishing and running programs that have
a real impact in their communities and beyond.
We want you to be part of it.
Why join Golden Key?
"Being a part of Golden Key has allowed me to make so many amazing friends. It's also provided me with some incredible mentors who have helped me grow and develop as a person. When you join Golden Key, you don't just join an organization, you become part of a family."
Brianna Perez, Baruch College Chapter President
Good things come to those who go for Gold.
Golden Key is all about our amazing members. Consider us your personal brand ambassador. Your always-on, around-the-globe honor society with a goal of helping you continue to excel in every arena: academics, leadership and service. Joining Golden Key sets you apart as someone deeply committed to leadership and service. We will go all out to celebrate your hard work and success–all you've accomplished to get here, and all you will achieve in years to come.
Join Golden Key and we will:
– Stop at nothing to showcase your achievements.
– Connect you with high performers and influencers around the world.
– Give you outstanding scholarships and world-wide internship opportunities.
– Give you world-wide travel opportunities to set you apart.
– Connect you with local members and help you get involved with volunteering, networking and more.
– Unlock all the Golden Key member benefits made possible by our impressive partners that believe in you. Partners like Bank of America, Ticketmaster, SmartCare, GEICO and more.