How to plan the career of your dreams in 2020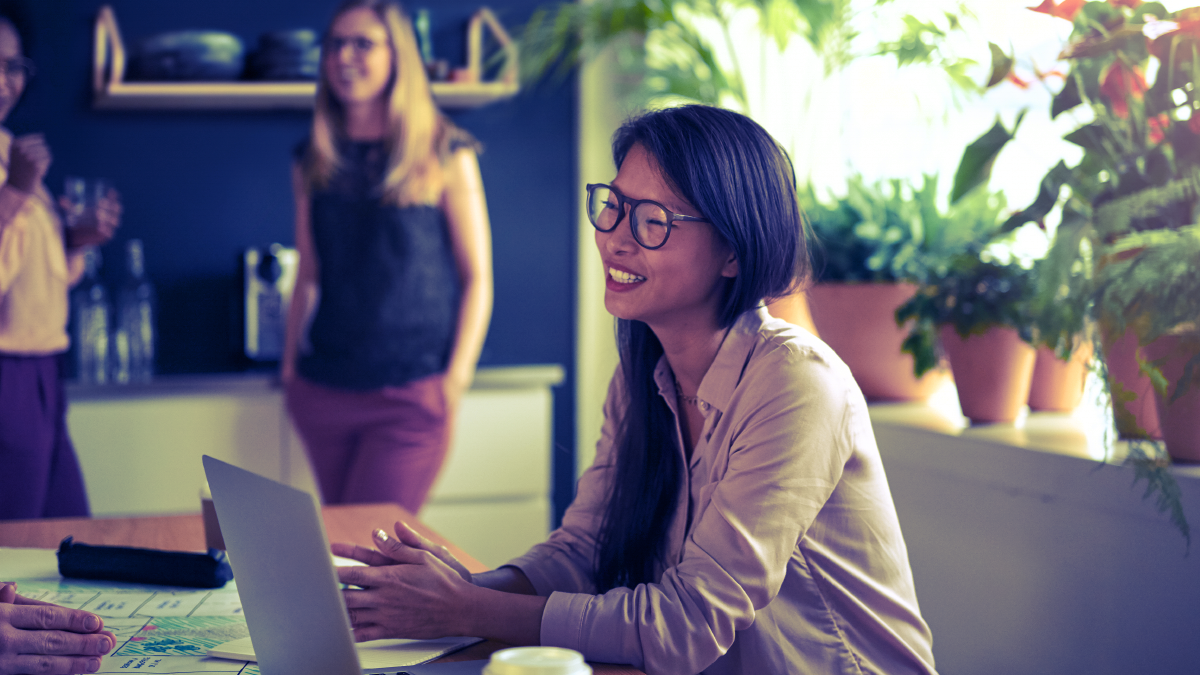 Whether you're about to graduate from college or you've been in the workforce for a while, chances are you've wondered how to choose a career. Most millennials think constantly changing jobs leads to career advancement, so it might help to be thoughtful about when and why you're making choices and changes.
Bigger picture: We spend over 13 years  of our lives at work, and more than 80% of U.S. workers say they're unhappy with their jobs. When you put it that way, choosing a career takes on a lot more meaning than just the place where you get a paycheck—it's an integral part of your entire life.
Why is planning your career important? If you're the type of person who likes to take control of your situation, then you can view this as a way to take the reins and be more likely to get what you want. If your dream job exists, chances are it won't just fall into your lap—you'll have to make it happen.
First Steps
So how do you get started? First, you could set a course for the direction you want to go in. Earlier in your career, this might be something like expanding your skills or going for that promotion. You might be ready to take on a leadership role.
Or maybe you're exhausted and on the verge of burning out and you need to make more space for yourself. Wherever you are, it can help to have at least one friend or colleague to bounce ideas around with. You might see if you can find someone who's on a similar path and join forces.
The first thing you might want to figure out is what your current status is: Broadly, what do you want to achieve? For example, if you want to beat burnout, your goal could be to feel less stressed and more balanced.
Choosing a Plan
Next, you could spend some time on the details. Decide on up to three things you want to work on, prioritize them in order of importance to you, and decide what time frame you are working toward. Is this an immediate need that you want to address in the next few weeks? Something for this quarter? This year?
Deciding on a time horizon might help you set your expectations. Going with our burnout example, your goals might be to stop working late nights and weekends, spend less time on social media, and take a vacation in the next three months.
You might ask yourself why your goal matters. Understanding why you're doing something can be a powerful way to make sure you stick with it even when things get challenging. How and when will you measure progress toward your goal. With a goal like beating burnout, you might have to get creative with this part.
You could check in with yourself on Friday afternoons to reflect on the week and ask yourself the same question each week. On a scale of one to five, with one being not at all stressful and five being extremely stressful, how was your week? You could set a goal of each month averaging a three or lower, so it's clear whether you're meeting your goal.


Putting the Plan Into Action
Now it's time to help yourself make it happen. You might want to anticipate what obstacles or excuses could come up—"Everyone is expecting me to finish this spreadsheet by Monday morning!" "But I'm bored during my commute so I like to scroll through my social feeds!"—and make a plan for how you'll overcome these issues.
In this example, you could try blocking off time on your calendar now to get your spreadsheet done before the weekend, or getting a physical book to read instead of defaulting to playing with your phone.
Finally, you could create an accountability plan for yourself. There are lots of ways to do this, and you can try as many methods as you think it will take to help yourself follow through.
One easy thing you could do is write down your goals—with a pen, on a piece of paper—and put them somewhere you'll see them all the time. This way, they'll stay top of mind and you won't be tempted to "forget" that you're working on something.
You can also try sharing your goals with someone you trust and wouldn't want to disappoint. You could ask them to check in with you so you'll be motivated to have good news to share. Or you might give yourself an incentive if you reach your goal.
For example, if you don't work weekends for a month, you'll treat yourself to a fun dinner out with a friend or loved one.
Taking Time to Enjoy It
Once you achieve your goal, be sure to celebrate your success and appreciate the hard work you put in to make it happen. But don't stop there—life is long and careers change over time.
You could make a habit of checking in with yourself once every few months to reassess how you're doing and what you might like to change or improve. You can always start the process again with a new goal when things change in your work or life.
If you're ready to get ahead or figure out what's next in your career path, consider SoFi career coaching. It's free for SoFi members, and you can get guidance on your LinkedIn profile, resume suggestions, and a customized plan to suit your needs.
This article was originally published by Golden Key partners SoFi. 
SoFi helps people achieve financial independence to realize their ambitions. Their products for borrowing, saving, spending, investing, and protecting give our more than half a million members fast access to tools to get their money right. SoFi membership comes with the key essentials for getting ahead, including career advisors and connection to a thriving community of like-minded, ambitious people. Whether they're looking to buy a home, save money on student loans, grow in their careers, or invest in the future, the SoFi community works to empower its members to accomplish the goals they set and achieve financial independence as a result.
---
---