How to create a good environment for studying and working from home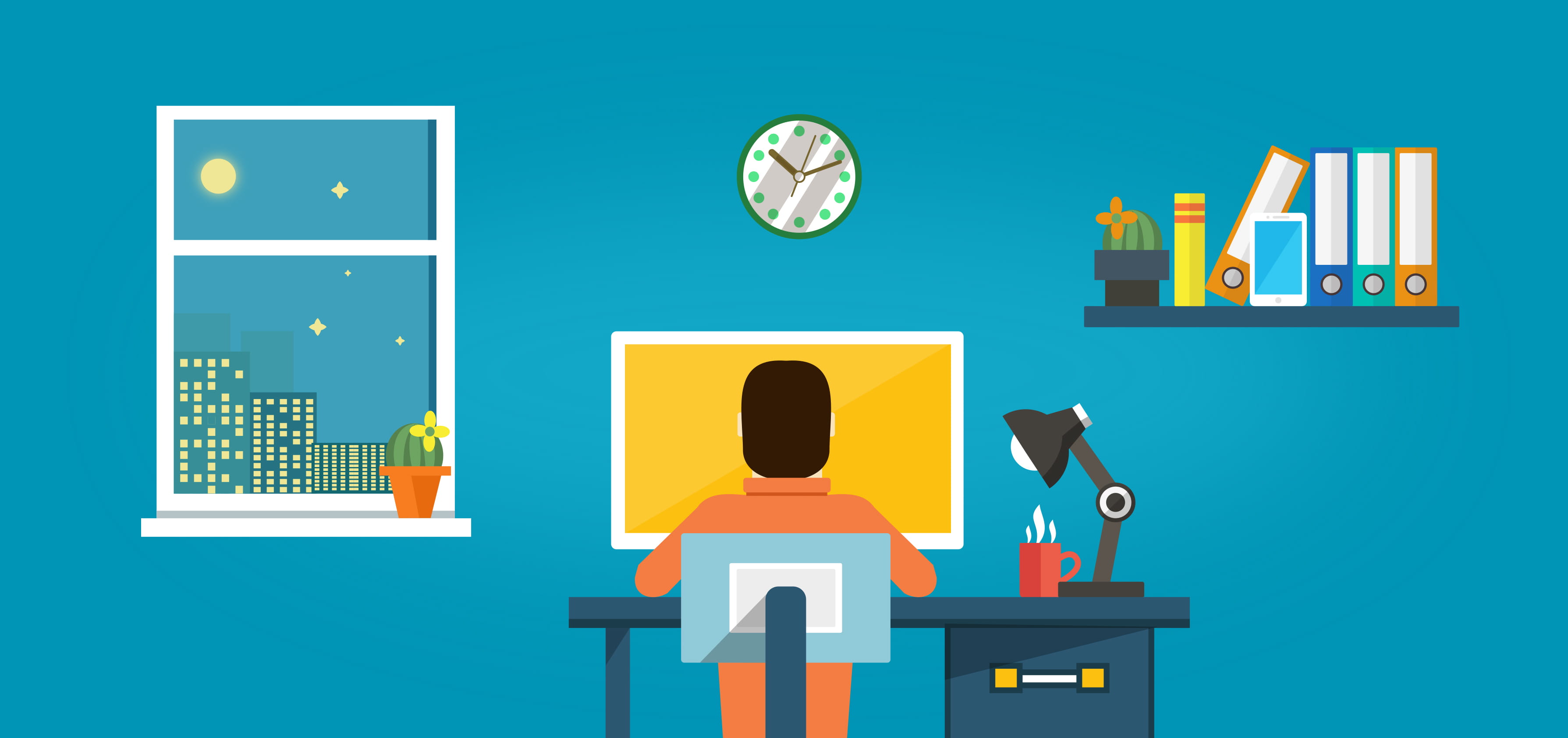 Things are changing so fast at the moment, and by now many Golden Key International Honour Society members are working from home due to the closure of universities, schools and offices. This means that, for many people, your private space is now your office space. So how do you make this work?
We want to support our Golden Key members in every way we can, especially in this difficult time, and so we thought you might find it helpful to read some simple and easy to implement suggestions for how to make the perfect study environment when you're working from home.
Create a dedicated work area
Even if you have limited living space and need to pack it up at the end of each day, it's a good idea to have a specific area dedicated to working – and we're not talking your bed or the sofa! A desk is ideal, but your kitchen table can work well too. If you don't have a suitable table, maybe look to get an inexpensive little folding table online. Set up your papers, pens, computer, books. Maybe even a photo frame or little pot plant. A lamp if the lighting isn't ideal. Make it feel like an office space – it really does make a difference.
Act the part and be professional
Get up each day at a reasonable time. Set office hours for yourself. Get dressed in sensible clothing – this doesn't mean you have to wear a suit to your home office, but staying in your pajamas all day can make it hard to feel productive. Comb your hair and brush your teeth. These are all little things but they can have a huge impact on your attitude.
Get a work or study buddy
Staying in contact with other people has never been more important, and it can also be a crucial motivator during these tough times when it is understandably hard to stay focused. Pairing up with a fellow student or colleague can be a good way to keep yourself accountable, and checking in with each other a couple of times a day can help you stay on track. Share your daily and weekly goals with each other, and don't forget to be positive and encouraging at all times, even if one of you loses focus on occasion. We're in this together and showing support can make all the difference.
---
---