Give more this holiday with these helpful budget tips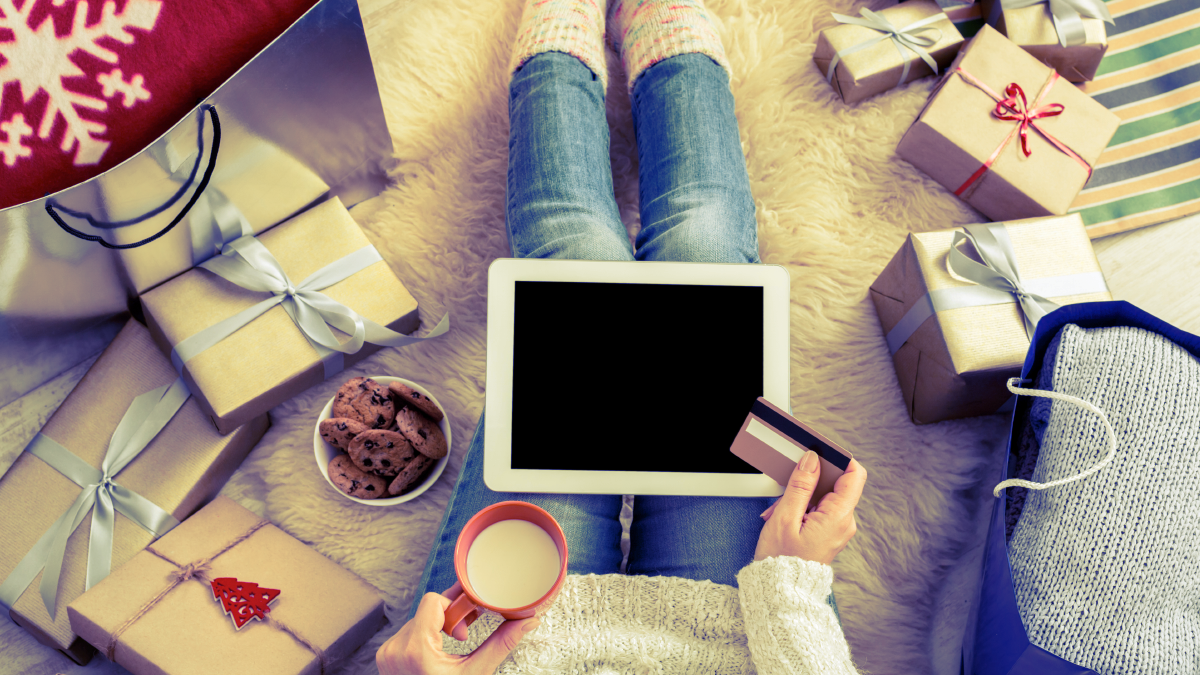 With the holiday season in full swing, your priorities might include finding the perfect gift for everyone on your list (all while making sure you don't break the bank), mingling with friends and family at holiday parties, indulging in the scrumptious treats that seem to be around every corner, and watching your favorite holiday classics.
The festive season can also inspire compassion and generosity. Offices and nonprofits sponsor food drives and gift drives, the Salvation Army bell ringers are out in full force, and charities around the country are accepting donations.
If the warmth of the holiday season has inspired you to give back, you might consider making a charitable donation. These recommendations could help you make the most of your philanthropic efforts—even if you're on a tight budget.
JOIN US FOR OUR NEXT GOLDEN KEY TALKS:
How Can I Give on a Budget?
Between traveling, holiday gifts, and your regular expenses, you may already be nervous about overspending in the last few months of the year. Making an effort to stay on a budget with all of your expenses can be one of the best things you can do for yourself financially heading into 2020.
I encourage the members I speak with to follow the 50/20/30 rule for budgeting. This way, no matter how old you are or how much money you make, you always have an idea of how much you have for discretionary spending—like charitable donations—each month.
If you're lucky enough to cover your holiday-related expenses within your discretionary budget in just one or two months—awesome!
For many of us, it may take putting a little aside each month leading up to the holidays to cover those expenses. Whatever the case is for you, it can be helpful to account for these charitable donations like any other planned expense—this can help you avoid going over-budget when the time comes.
What if There's Not Enough Room in the Budget?
Great news! There are a variety of ways to be charitable without writing a check. Consider these three approaches if you're feeling more philanthropic than your bank account:
Donating Time
Volunteering your time can be great for your soul as well as your budget. In some cases, a charitable organization may benefit more from donated time than donated money. Additionally, spending time behind the scenes with an organization is a great way to understand how a charity is run and how any future donations may be used. This can be a great way to get to know a charity more intimately and determine if it's a cause that will continue to be important to you.
Donating Stuff
If your schedule limits your ability to commit time to an organization, consider donating gently used home goods or clothes. Cleaning out your closet can be great for the mind and soul if you know that items will go to a good cause. Organizations like Goodwill or the Salvation Army will happily accept gently used clothes, and local homeless shelters or women's shelters can benefit from home goods and even furniture.
Being Deliberate with Planned Spending and Investing
Another way to make an impact without giving more is by being more deliberate with the spending and investing you're already doing. This holiday season, you could try to shop with a purpose by supporting brands or companies that have a charitable mission statements like Bombas or Patagonia.
It's also possible to allocate existing investments to socially responsible funds. For example, someone who is passionate about the environment can look at an environmentally-driven ETF. Or if someone wanted to invest beyond the sector more broadly, they could look into a fund that uses the popular S&P 500 index stocks but removes the oil, gas, and fossil fuel companies. Learn more about the various socially responsible ETFs available to you on SoFi's Active Investing platform.
Choosing the Right Charity
Once you have made the decision to give time or money to an organization, it's important to do your due diligence on a charity to ensure they are reputable and will be putting your donation to good use.
But how do you choose the right charity? Using sites like Charity Navigator or the Better Business Bureau's Wise Giving Alliance can give more insight to charities. This can help charitable individuals avoid any potentially questionable organizations.
If you want to feel like your individual contributions are making a larger impact, consider taking a more targeted approach to your giving. Sometimes it's hard to say no when someone asks you to sponsor them in a charitable 5k or a friend requests donations to one of their favorite organizations for their birthday, but by concentrating your giving to just one or two organizations throughout the year, rather than sprinkling small dollar amounts to a variety of causes, you'll find that your gift feels more meaningful.
Still doesn't feel like what you're contributing is enough? Don't forget that charities also appreciate your time, skills and support. You can always find additional ways to give through volunteering, offering your professional skills, and even just spreading the word in your community about the great impact the organization is making. You can also check with your employer to see if they have a gift-matching program.
This article was originally published by Golden Key partners SoFi. You can read the full article here: https://www.sofi.com/blog/charitable-giving-budget/

SoFi helps people achieve financial independence to realize their ambitions. Their products for borrowing, saving, spending, investing, and protecting give our more than half a million members fast access to tools to get their money right. SoFi membership comes with the key essentials for getting ahead, including career advisors and connection to a thriving community of like-minded, ambitious people. Whether they're looking to buy a home, save money on student loans, grow in their careers, or invest in the future, the SoFi community works to empower its members to accomplish the goals they set and achieve financial independence as a result.
---
---