Chapter ideas spotlight: Golden buddies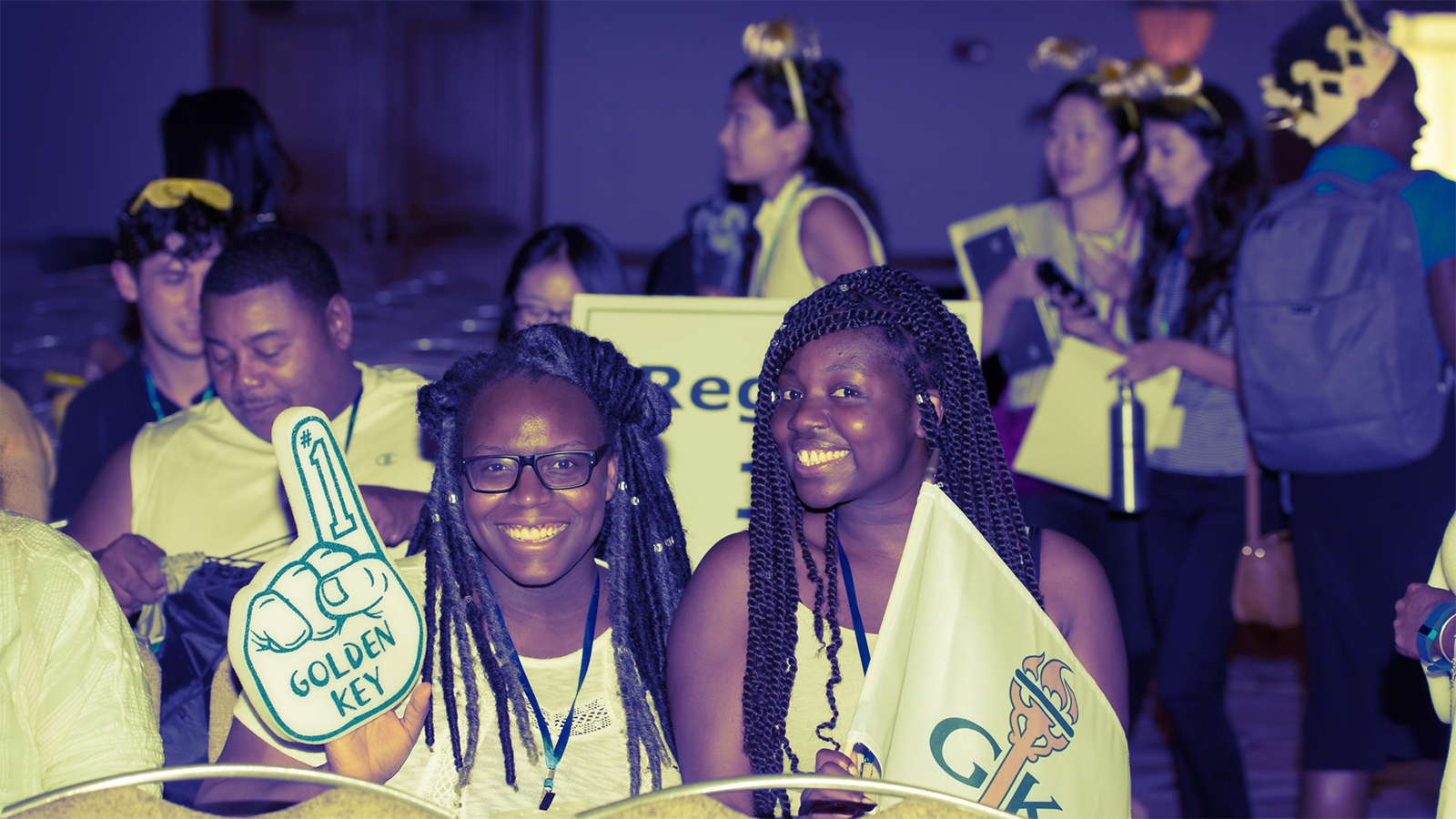 Help Freshmen Experience the Best of Golden Key
We recently interviewed Brianna Perez, Chapter President for Baruch College. In addition to inspiring ideas for great leadership, she also shared the best of the best of the programs her local chapter runs and loves. Brianna has ideas to share for getting freshmen involved, growing your chapter like a Fortune 500 C-level would, and, well, getting down and partying. We'll share all the best of Baruch's "golden" ideas and tips for success. First up, Golden Buddies.
Q: How can you connect with freshmen before they are eligible to join Golden Key?
A: The Golden Buddies Program
We've all been there – you're in the middle of your new member drive on campus and a bright-eyed freshman approaches you, hungry to learn more and get involved. You know they aren't eligible until their sophomore year, but you don't want to send them away. So what do you do?
Offer a Golden Buddies mentorship program. Golden Buddies is all about sharing the Golden Key love with freshmen. Golden Buddies pairs seasoned Golden Key Members with first-year students so they have a buddy to show them the ropes as they tackle all the challenges of freshman year.
And guess what? Whether or not your Golden Buddy joins Golden Key, they've made a new friend. And come sophomore year, they might be ready to join Golden Key and pay it forward by becoming a mentor themselves.
Want to organize a Golden Buddies program in your own chapter? Here are three must-haves according to the Baruch Chapter:
Train your mentors! Good mentors are tuned in to whatever their buddy needs, whether it's being a good listener, sharing tips for success, or steering them to helpful people and resources on campus.
Consistency! Plan at least one activity, workshop or fun event for spring and fall and invite the whole campus. Raise awareness about your chapter and attract new members. Think networking, giveaways and free food!
Promote, promote, promote! Marketing is key to making Golden Buddies a success. Check out the marketing pieces Baruch uses to drive home the benefits.
Want more?

Check out Baruch's best practices for a Committee Member Program and International Night.
---
---