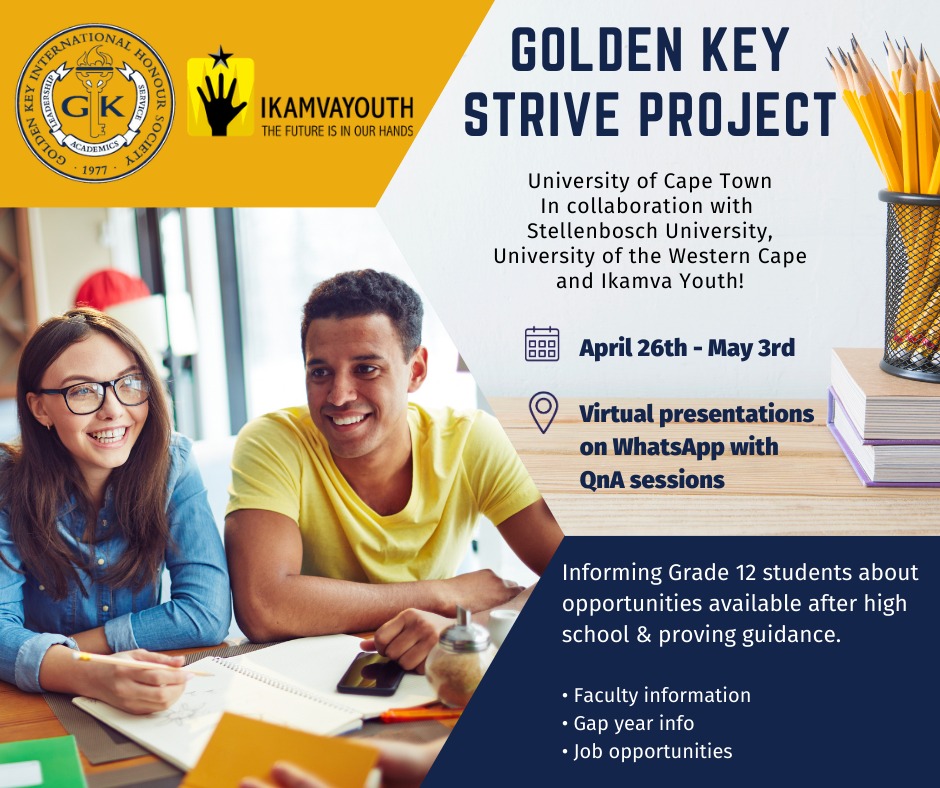 The Strive Project is a service project initiated by the UCT Chapter in 2019. The project seeks to assist matriculants from underprivileged communities in Cape Town with their university applications.
This is done by relaying information on different options available to them i.e. different tertiary institutions, faculties, degrees etc. Allowing them an opportunity to fully explore their tertiary education prospects.
This year, the UCT Chapter is pleased to have collaborated with the UWC and Stellenbosch University chapters.
Location
Online Event, South Africa
Starts
Apr, 26 2021 08:00 AM
Time zone
Africa/Johannesburg
Ends
May, 03 2021 08:00 PM
Time zone
Africa/Johannesburg