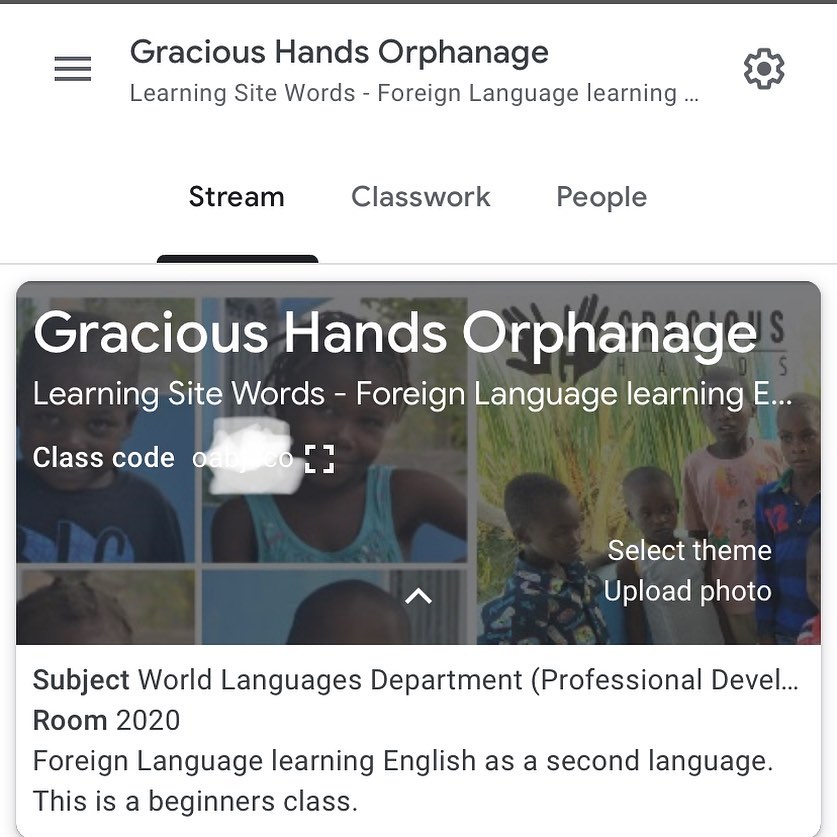 Virtual class creation for Gracious Hands Haiti Orphanage Go to Chapter
Mrs. DeeAnna Aronoff-Chambers, Primary Advisor at Purdue Global Chapter of Golden Key International Honor Society created this ESOL Learning platform for the teachers in Haiti to keep track of assignments and progress of students in the orphanage in Haiti. Education is at the forefront of success when attempting to change generations of children to be the change we want to see in Haiti. After planning and researching our BOD members decided we need additional resources. They are bright, loving, and appreciative children who we are confident in. We're excited for them to learn English! Are you? Let's send positive thoughts to our kiddos!
Location
Florida, Us
Starts
Sep, 26 2020 12:00 AM
Time zone
America/New_York
Ends
Nov, 26 2020 12:00 AM
Time zone
America/New_York
Contact Information
8 hours
Questions on how you can help? Reach out to Ms. DeeAnna.