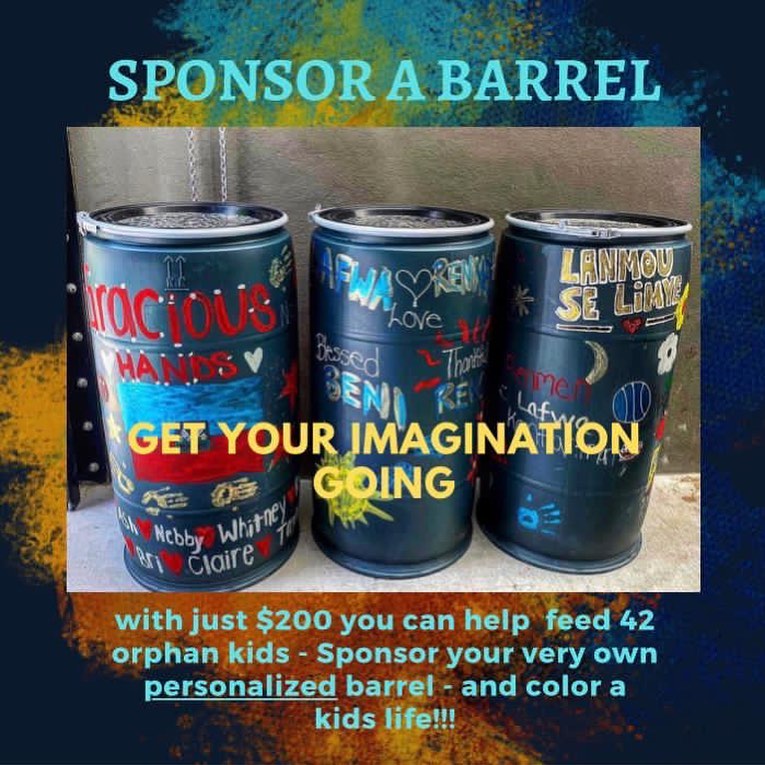 Barrels collection BACK TO SCHOOL DRIVE and sorting GH Haiti orphanage Go to Chapter
So many of us want to change the world but we don't know where to start. The challenges seem insurmountable, the questions are endless and the world is gigantic. From packing shipments to food drives and inventory, we are always in need of some extra sets of hands to help fulfill our mission of getting much-needed supplies to Haiti at the orphanage. We've found that shipping in barrels is the most cost-effective and fastest way to get food, clothing, and supplies. Learn more and contact Gracious Hands at https://www.gracioushands.org/involved .
Location
Miami, Us
Starts
Aug, 01 2020 08:00 PM
Time zone
America/New_York
Ends
Aug, 01 2020 10:00 PM
Time zone
America/New_York
Contact Information
Send pictures to Courtney Baker at c_j_baker@yahoo.com , thanks!
Contact Ms. DeeAnna Aronoff-Chambers for more information and logistics.