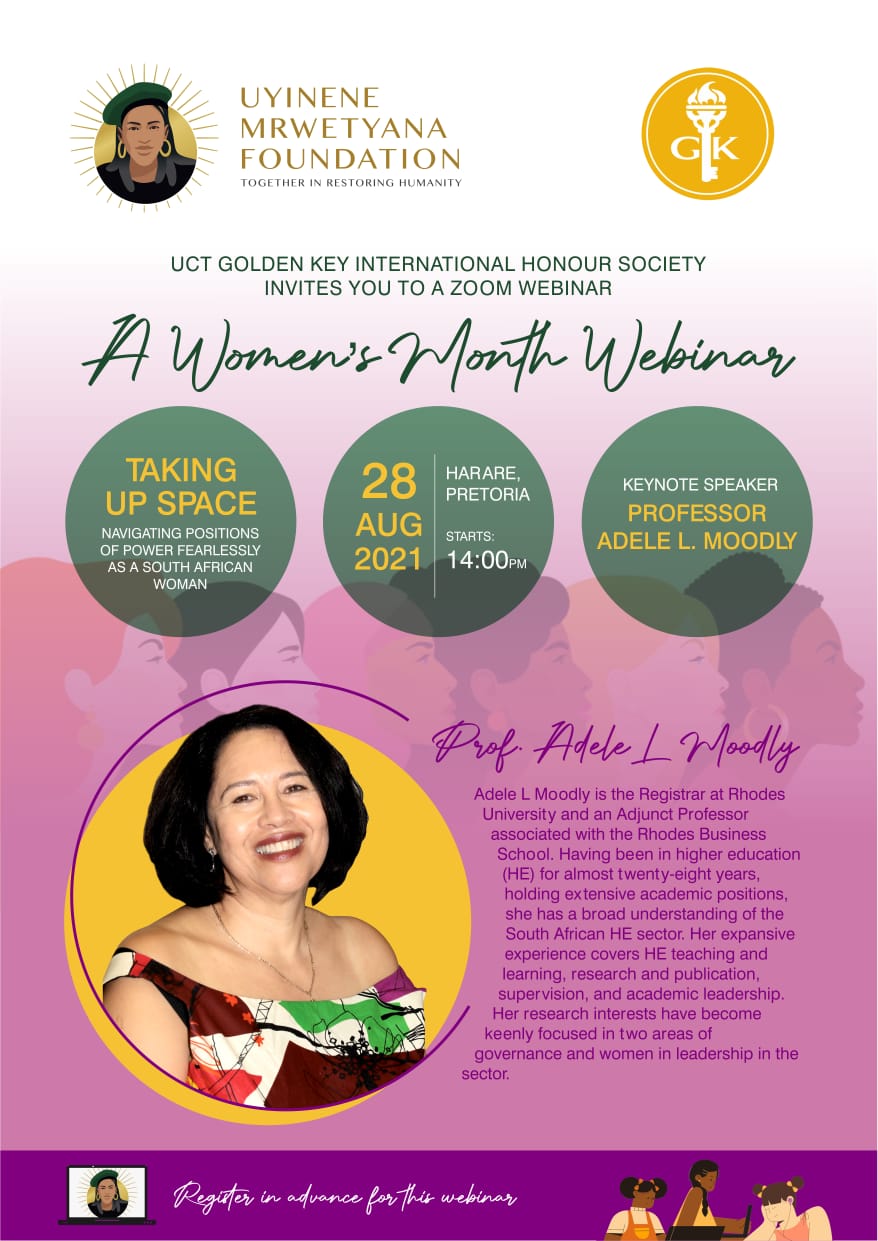 Taking up space, navigating positions of power fearlessly as a South African woman Go to Chapter
In celebration of Women 's Month, Golden Key in collaboration with The Uyinene Mrwetyana Foundation, will be exploring what it means to take up space and navigate positions of power as a South African woman.
Webinar Speakers:
Adéle L Moodley
Adéle L Moodley is the Registrar at Rhodes University and an Adjunct Professor associated with the Rhodes Business School. Having been in higher education (HE) for almost twenty-eight years, holding extensive academic positions, she has a broad understanding of the South African HE sector. Her expansive experience covers HE teaching and learning, research and publication, supervision, and academic leadership. Her research interests have become keenly focused in two areas of governance and women in leadership in the sector.
Location
Rondebosch, Cape Town, 7700, South Africa