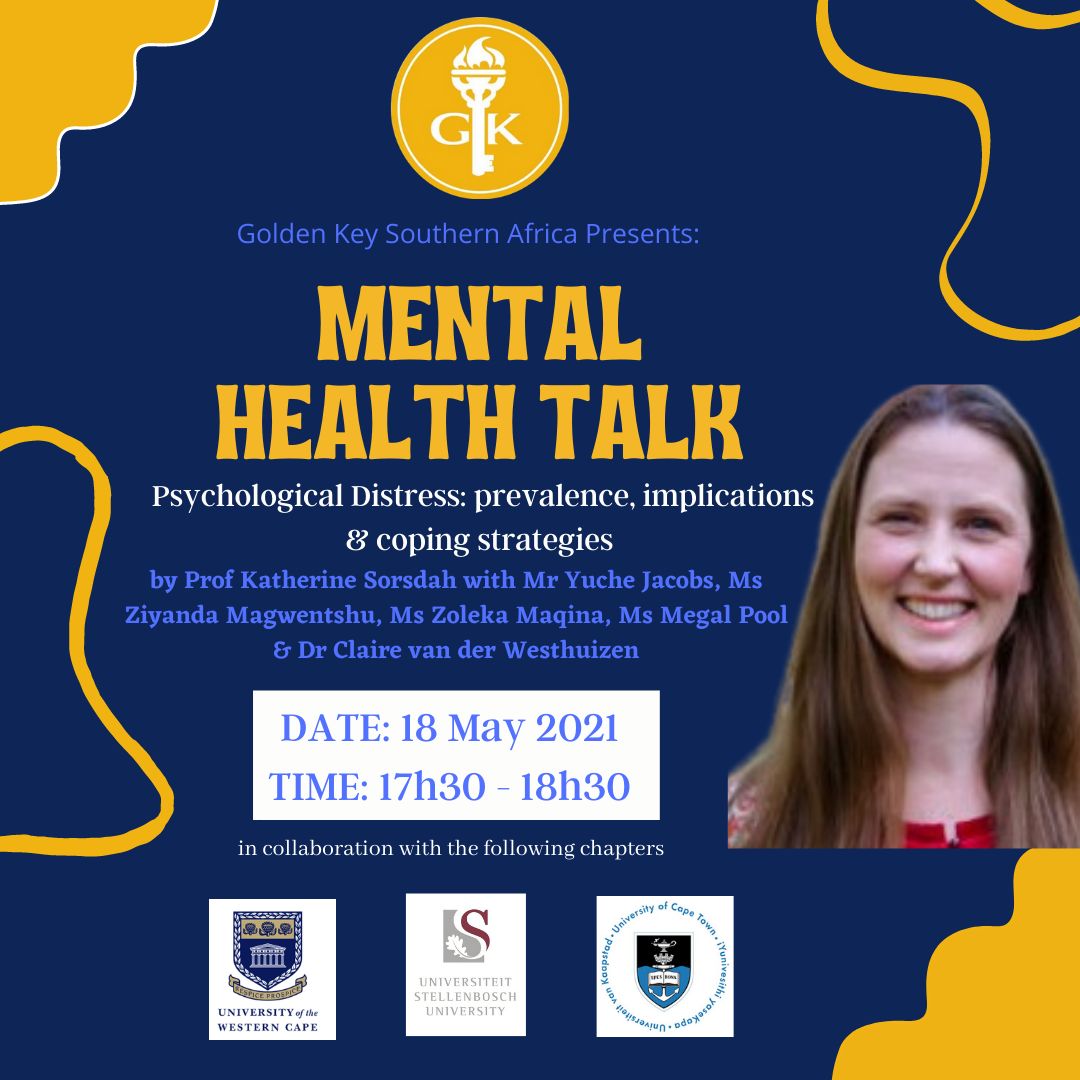 The golden key uct chapter in collaboration with @goldenkeyuwc and @gkstellenbosch:
Invite you to a Zoom webinar!
When: May 18, 2021 05:30 PM Harare, Pretoria
@goldenkeysouthernafrica GKSA Presents: Psychological distress - prevalence, implications and coping strategies
Psychological distress is a common occurrence, and has received more attention since the advent of the global pandemic. For most people, the experience of psychological distress is short-lived, reasonably mild and linked to difficult problems or circumstances in their lives; for others, the distress may become severe, can linger and cause significant disruption in their daily lives. There are a number of coping strategies that we can all use to protect our mental health and prevent severe distress from knocking us off course. We will be talking about psychological distress generally, how to recognize it, and demonstrating a few easy-to-use coping strategies.
After registering, you will receive a confirmation email containing information about joining the webinar.
Location
Uct, South Africa
Starts
May, 18 2021 05:00 PM
Time zone
Africa/Johannesburg
Ends
May, 18 2021 07:00 PM
Time zone
Africa/Johannesburg