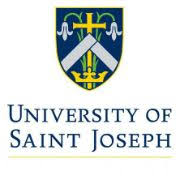 Location:
South Windsor, CT, United States
University of Saint Joseph
The University of Saint Joseph chapter located in West Hartford, CT, believes that being a part of Golden Key means joining diverse community of academic achievers. We encourage our members to excel in not only their studies but in leadership and service opportunities. The 408th Golden Key chapter, University of Saint Joseph was officially chartered Spring 2012, as a part of U.S. Region 4, which includes institutions in Connecticut, Maine, Massachusetts, New Hampshire, New York, Ohio, Pennsylvania, Rhode Island, Vermont, and West Virginia.
Interested in becoming a Leader on Campus?