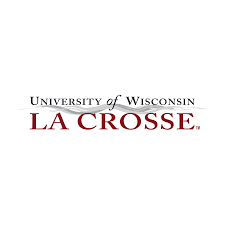 Location:
La Crosse, WI, United States
University of Wisconsin-La Crosse
The UW-La Crosse campus is consistently rated in the top 5 public Midwest comprehensive universities and, in Wisconsin, is second only to UW-Madison in the caliber of students entering as freshmen. The University of Wisconsin-La Crosse chapter of the Golden Key International Honour Society was chartered on April 25, 1992 and is a part of U.S. Region 5, which includes institutions in Illinois, Indiana, Michigan, Minnesota, and Wisconsin. Since that time, the UW-La Crosse chapter has achieved a high standard of Golden Key service, academics, and leadership and has consistently been awarded Key Chapter Awards and the certificate of Gold Standing. In addition to all of the valuable membership benefits, discounts and opportunities at both the local chapter level and the Society level, UW-La Crosse University gives special recognition to each Golden Key member within the commencement program at graduation.
Chapter Leaders: