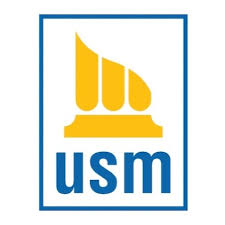 Location:
Gorham, ME, United States
University of Southern Maine
The University of Southern Maine believes in \"education my way\". Students are diverse, many are non-traditional, and all seek to enrich their education with more than classes and lecture halls. Golden Key members at USM supplement their education with leadership opportunities and community service, both on- and off-campus. The 253rd Golden Key chapter, University of Southern Maine was chartered on April 22, 1997, as a part of U.S. Region 4, which includes institutions in Connecticut, Maine, Massachusetts, New Hampshire, New York, Ohio, Pennsylvania, Rhode Island, Vermont, and West Virginia. In addition to all of the valuable membership benefits, discounts and opportunities at both the local chapter level and the Society level, The University of Southern Maine gives special recognition to each Golden Key member within the commencement program at graduation.
Chapter Leaders: