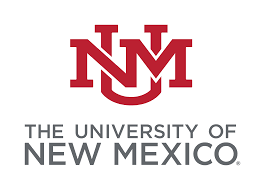 Location:
Albuquerque, NM, United States
The University of New Mexico
The University of New Mexico upholds Golden Key standards of academic excellence while simultaneously providing opportunities for meaningful community service, professional development, and leadership, for its members all in a setting of teamwork and fun. The 33rd Golden Key chapter, University of New Mexico was chartered March 30, 1983, as part of U.S. Region 7, which includes institutions in Louisiana, New Mexico, Oklahoma, and Texas.
Chapter Leaders: