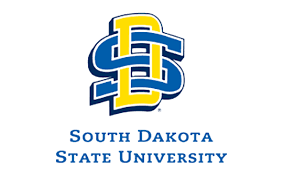 Location:
Brookings, SD, United States
South Dakota State University
South Dakota State University established its Golden Key chapter on April 22, 1996 becoming the 238th Golden Key chapter. It is a part of U.S. Region 6, which includes institutions in Alaska, Colorado, Idaho, Iowa, Kansas, Minnesota, Missouri, Montana, Nebraska, North Dakota, South Dakota, Utah, and Wyoming. The Jackrabbits of Golden Key at South Dakota State University strive to go beyond the three pillars (scholarship, leadership, and service) to make sure everyone knows who they represent. In addition to all of the valuable membership benefits, discounts and opportunities at both the local chapter level and the Society level, South Dakota State University gives special recognition to each Golden Key member within the commencement program at graduation.
Chapter Leaders: