Hello Golden Key International Honor Society members! Every year GK elects a new team of ICSLs (International Council of Student Leaders) and we would like to introduce ourselves to you! Please feel free to reach out to any of us with questions or concerns in your region!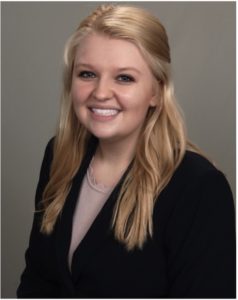 Brittany Ladson: Region 5
I am the president of Michigan State University Golden Key for 2021-22 and a returning member of the ICSL team. I am studying medicine in the College of Osteopathic Medicine and rotate at Sparrow Hospital in Lansing, MI. I am hoping to pursue a residency in emergency medicine or family medicine upon graduation next year. I am most looking forward to networking with other GK members in my region and collaborating with chapters across the globe!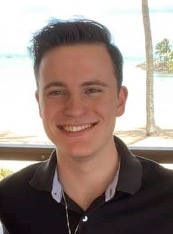 Lachlan Morgan: Asia Pacific Region
Currently in his final year of a Bachelor of Occupational Therapy (Honours), Lachlan started his studies in 2018. He is currently writing his thesis validating the Measure of Early Vision Use (MEVU) with children with vision impairment. Lachlan joined the executive committee of the Australian Catholic University (ACU) chapter in 2019 as Vice-President, and has since seen the ACU chapter to its first gold standing this year as President. He is a strong believer in the importance of community service and using the opportunities you are given to make a difference to the world around you.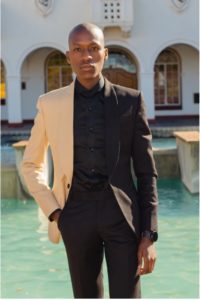 Ofentse Phahlamohlaka: South Africa Region
My name is Ofentse Phahlamohlaka. I am currently pursuing my Honours in Accounting at the North-West University in South Africa. After joining Golden Key in 2018, I served as the Treasurer for the Potchefstroom chapter in the 2019/2020 term. With the knowledge and experience gained from serving as a Treasurer, I am currently serving as the Co-Vice President of the Golden Key North-West University Potchefstroom Chapter. Also, as the newly elected International Council of Student Leaders, Southern African Representative. I was selected to attend the Golden Key International Scholar Laureate Program in the 2019 academic year. The Golden Key became more than just a name on my transcript. It has unlocked so much potential in me. This prestigious society has allowed me to grow as an individual and also as a leader. It gave me the real-world experience employer's demand, lifelong friends, and self-reflection. Apart from serving in the Golden Key, I also served in the REKENMEESTERS ASA subcommittee. I also have a passion for giving back to the community. I was involved in the Promosa Maths Facilitation program, a community engagement initiative of the NWU School of Accounting Sciences, where I dedicated my time with the passion for assisting grades 4-7 learners. Due to my academic capabilities, I served as a marker and supplementary instructor for the NWU School of Accounting Science for 2018-2020. I have also made the list of the Top 500 DHL Gradstar Awards of 2021.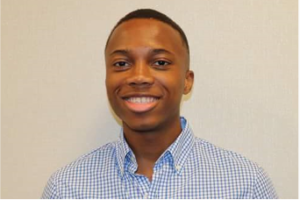 Ugonna Chigbo: Canadian Region
My name is Ugonna Chigbo the Chair of the ICSL and the student representative on the Golden Key board of directors. I am a Masters student at the University of Manitoba in Manitoba Canada where I will be exploring the interdisciplinary curriculum of Disability Studies. My goal during my term with the ICSL is to promote growth of Golden Key activities amongst the chapters.
qWe can't wait to serve you this upcoming school year! Best of luck to all Golden Key members as they embark on the new semester!