Two of the most integral parts of our childhood learning experience are our mothers and teachers. They influence the way we see the world, process information and shape our futures. One of these great influencers is Hemlata Karki, mother, teacher and warrior for gender equity.
Hemlata has been a teacher since 2000. Thanks to the Australia Award Scholarship, she earned her master's degree in education from the University of Adelaide at the beginning of this year. She has been a member of Golden Key since 2020.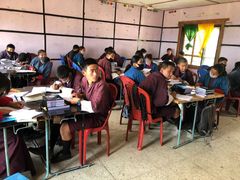 "The most significant part of my education in Australia was not having to write examinations as a part of learning assessments," says Hemlata. "This approach allowed me to explore my creativity and innovation, whereby my understanding horizon was further expanded. I could use my knowledge in real-life situations."
As Hemlata was studying during the pandemic, she was able to spend more time with her family. 
"The COVID pandemic impacted me positively as I could spend more time meaningfully with my children at home," Hemlata reveals. "We understood each other better, and we developed a positive and healthy relationship." 
The pandemic served as a type of blessing for Hemlata and many women worldwide, who often find themselves balancing motherhood and their career. 
"As a woman, I had challenges balancing my professional and personal life; however, support from my husband and other family members enables me to navigate the two," says Hemlata.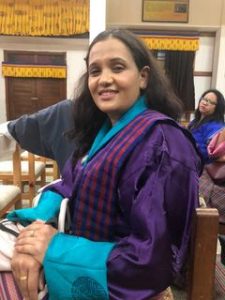 In addition to being a mother and teacher, Hemlata is a passionate advocate for gender equity and incorporates this passion into her teaching.
"I advocate and dedicate my profession to gender equity because I believe it is crucial towards any kind of development," says Hemlata.
She uses many different platforms to encourage gender equity and raise awareness of the issue. 
"One of the platforms that I use is celebrating International Women's Day in my school where I not only involve girl students and female teachers but the boy students and male teachers," says Hemlata.
Hemlata actively volunteers in her community for the betterment of gender equity. 
"I work as a volunteer in the community to advocate and render social and legal support to the victims of domestic violence who are usually women," says Hemlata. "I have also attended two different forums in Australia related to women leadership and gender equity, Newday Leadership Summit in Adelaide, South Australia and Australia Award -South and West Asia Scholar Forum in Canberra. I shall continue to push forward my lifelong goal of gender equality, taking insights gotten from such learning experiences."