Have a summer to remember–with an internship in Italy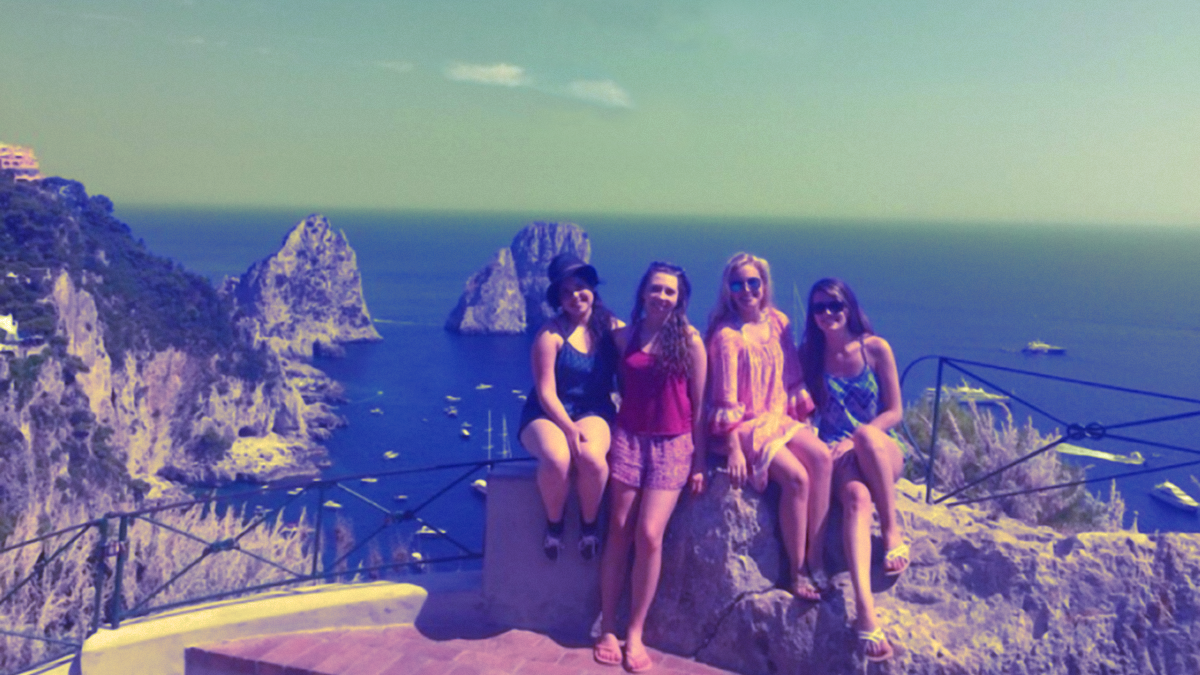 How are you spending your summer? Will you be making new friends, exploring exciting places, enjoying time at the beach–plus taking part in an internship that could change your life?

The Sant'Anna Institute in Sorrento, Italy is offering you the chance to do just that. Enjoy the sort of summer that dreams are made of and take a huge leap forward in your career, all at the same time.

Applications for the Sant'Anna Institute summer internships close on April 30.
But don't just take our word for it. Golden Key member Jackson Zaccaria recently took part in an internship at Sant'Anna institute and believes it was one of the best things he has ever done.

As an honors philosophy major at the University of North Carolina-Wilmington, with a view towards international law, he jumped at the chance to broaden his horizons with a semester abroad. His four-month experience included top-notch academics at the Institute, plus "road trips" to Amsterdam, Naples and Morocco and, by the end of his time there, he had visited 18 cities in seven countries across two continents.
"This has been the most eye-opening, humbling and invigorating adventure of my life. It has evolved me into an entirely new person directed toward global citizenship," says Jackson.
Want a memorable and life-changing experience you'll never forget? Golden Key members have a wealth of study abroad experiences to choose from, so check out Jackson's tips for making the most of yours.
1. Choose a culture that strikes a chord. Jackson chose the Italy-based Sant'Anna Institute as a nod to his Italian-American roots, which he called "a huge part of my identity." Coolest thing: "Walking down a street in Sorrento, I heard someone yell my name, Zaccaria. Even though I'd never been to Italy before, I felt like a true Italian."
2. Widen your horizons with service. Jackson jumped at the chance to lead a volunteer project with L.E.S.S., a nonprofit refugee assistance organization based in Naples. He and fellow Sant'Anna Institute scholars collected clothing and supplies and delivered them to African and Pakistani refugees in Naples. Jackson called it a "humbling, uplifting experience".
3. Pay attention to your program requirements. Most universities require a stellar GPA before they'll green-light a semester abroad, and you'll have to demonstrate a strong correlation between your overseas program and your major. Do your research, but also tap your knowledge base—your advisor or other Golden Key chapter members who've studied abroad.


---
---