Finding a New Normal with Amy McWilliam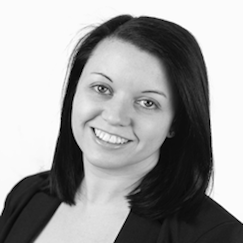 Covid-19 has impacted many things, including the office landscape. The pandemic has demonstrated to employers that many roles can now be performed remotely which has impacted the future of work flexibility.
Finding a New Normal with Amy McWilliam explores how individuals can adapt to working remotely by establishing firm but fair boundaries with employers and family to maintain productivity and well-being.
Amy McWilliam is a Registered Psychologist, with a Masters in Organisational Psychology and over 15 years' experience consulting to some of the world's most prestigious organisations in relation to their people and culture.
Amy says that a recent study shows due to the pandemic some changes that may occur in the future includes an increase in individuals working from home, and more data collected relating to employer productivity. However, she acknowledges working from home can be a stressful situation for many who are not used to this environment.
"Self-care is really important right now. With the pandemic there are increased rates of stress and depression for people and what we know is that not all stress is created equal," she says.
"There are some levels of stress that actually have a positive effect on our body and on our well being, and our productivity. Good stress can keep us motivated, it can make us healthier."
The ideal level of stress changes for each individual, Amy explains, but a 'medium' level of stress can keep individuals fit, healthy, confident, satisfied and more. However, when you enter 'high' levels of stress your work is impacted, and an individual can grow depressed and worn out.
"When it comes to the benefits and challenges of working remotely, everything can be thought of on a spectrum, and where you sit on that spectrum is really dependent on your personality, and things like your environment," Amy says.
Amy's webinar details the struggles of working from home but also the benefits. It provides helpful tips for those working remotely, such as how to choose a dedicated work space, and how to increase productivity.
"A lot of people find that their morning commute really helps them wake up and feel ready for work… When you're working from home, you need to be comfortable but do some of the things you would do when preparing to go into the office. Set your alarm, make coffee, get dressed."
For those new to working remotely, this webinar is a must watch filled with informative and helpful advice which comes directly from a registered psychologist. You can view the full recording of Amy's webinar on our Golden Key YouTube channel.
---
---