Leading a successful organisational transformation with Samantha Wilkinson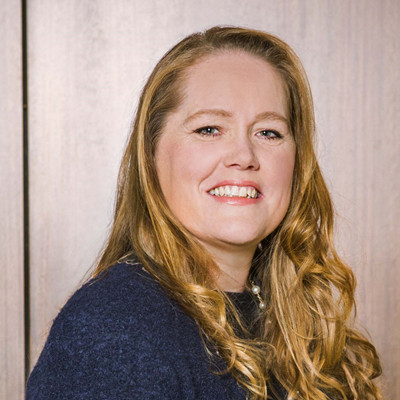 Transformation in the workplace can be difficult to achieve for many organisations, due to the many unknown impacts it may have on a business. However, there is a way to navigate the complex transformation landscape.
Samantha Wilkinson, an executive-level Human Resources professional, with a blend of expertise in areas including in-house Human Resources leadership and consultancy-based workforce change, recently hosted the GK Webinar Leading a Successful Organisational Transformation.
This session explores how to successfully implement change within an organisation and maximize from the benefits available from transformation.
Samantha says an organisational transformation must be continual and fast paced, and will likely impact many if not all employees. It will also likely impact the businesses purpose, strategy, operating models, structure, processes, systems, capabilities and culture.
"Employees, from time to time, do feel challenged in times of change, and some of those reasons may be a lack of control, historical issues with change, change not being coordinated very well from an organisation," she says.
"But there are things we can do to support employees in this change journey."
Samantha went on to detail the reasons an organisational transformation may fail, informing the audience of the key areas they need to be aware of when planning for change in a company setting.
Sharing with the audience Kotter's eight-step major change model, Samantha then addressed how a successful transformation can occur within an organisation.
"I am going to use a sequential model which shows you how I structure my transformation process in terms of the steps that I take," Samantha says.
"The first step is establishing a sense of urgency… looking at the strengths and weaknesses of your organisation and also looking at your opportunities and threats.
"Most of you would be familiar with a SWAT analyses. This is actually a really great tool. What is critical here though, is it is a truthful SWAT. You are seeking to look under the carpet and see what real vulnerabilities there may be and what real opportunities may be realized with the transformation."
Samantha continued explaining the remaining eight steps with enlightening information critical for businesses wishing to implement change within their organisation.
The session is full of helpful tips, and previous experiences which Samantha shared with the audience, truly making this an insightful and informative webinar.
If you are interested in viewing Samantha's webinar, the full recording of the session is available to all Golden Key members on our YouTube Channel.
https://www.youtube.com/watch?v=MP1BvrZNuf0&list=PLk3nn4l-rMRLIOjgaXrI3mW7BnFgaNPBo&index=10
---
---