Creating long term career value in Black Swan events like Covid-19 with Imran Furkan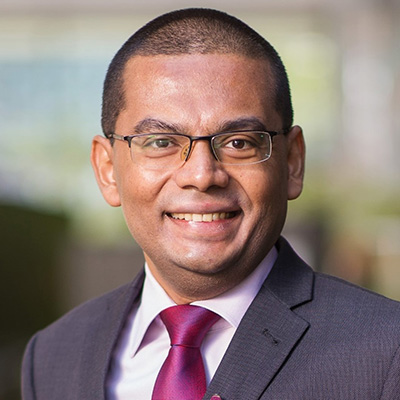 Are you worried about the current climate facing you as an employee? Golden Key Asia Pacific recently ran a GK Talk, presented by CEO of Tresync Australia Imran Furkan, a GK member passionate about business collaboration.
Imran ran an informative GKTalk titled 'Creating long term career value in Black Swan events like Covid-19' which aimed to give members advice on how to conduct themselves for future employment. Black swan events are titled as such due to their extreme rarity but significant impact on a widespread level.
A poll was run at the beginning of the Webinar, to determine the main concern of our GK members during this time. Imran said historically peoples main concern has been about health, but now, while a fair number (about one third) still listed health as their main worry, there was growing concern about job security or getting a job.
"Future career prospects are the number one concern, and very legitimately so," he said.
He urged the audience not to worry however and proceeded to share ten informative tips on how to create long term career goals in the current climate. Some of these included 'appreciating that there has never been a better time to be alive' and to 'selling your under-appreciated skills and qualifications'. Imran said while people focused on the major skill they are learning; they need to remember the minor subjects they have studied as well.
"Going forward, your core area might not get you the opportunities in terms of (employment) demand, he said. "You need to anticipate, what are the career opportunities that are going to come your way, what are the industries that will take off, and where within those industries are the opportunities going to be."
The entire talk was filled with outstanding information accessible to our GK members.
Anyone wanting to access the webinar and others presented by GK, can do so via our YouTube channel:
---
---