6 ways to succeed when starting a new job or internship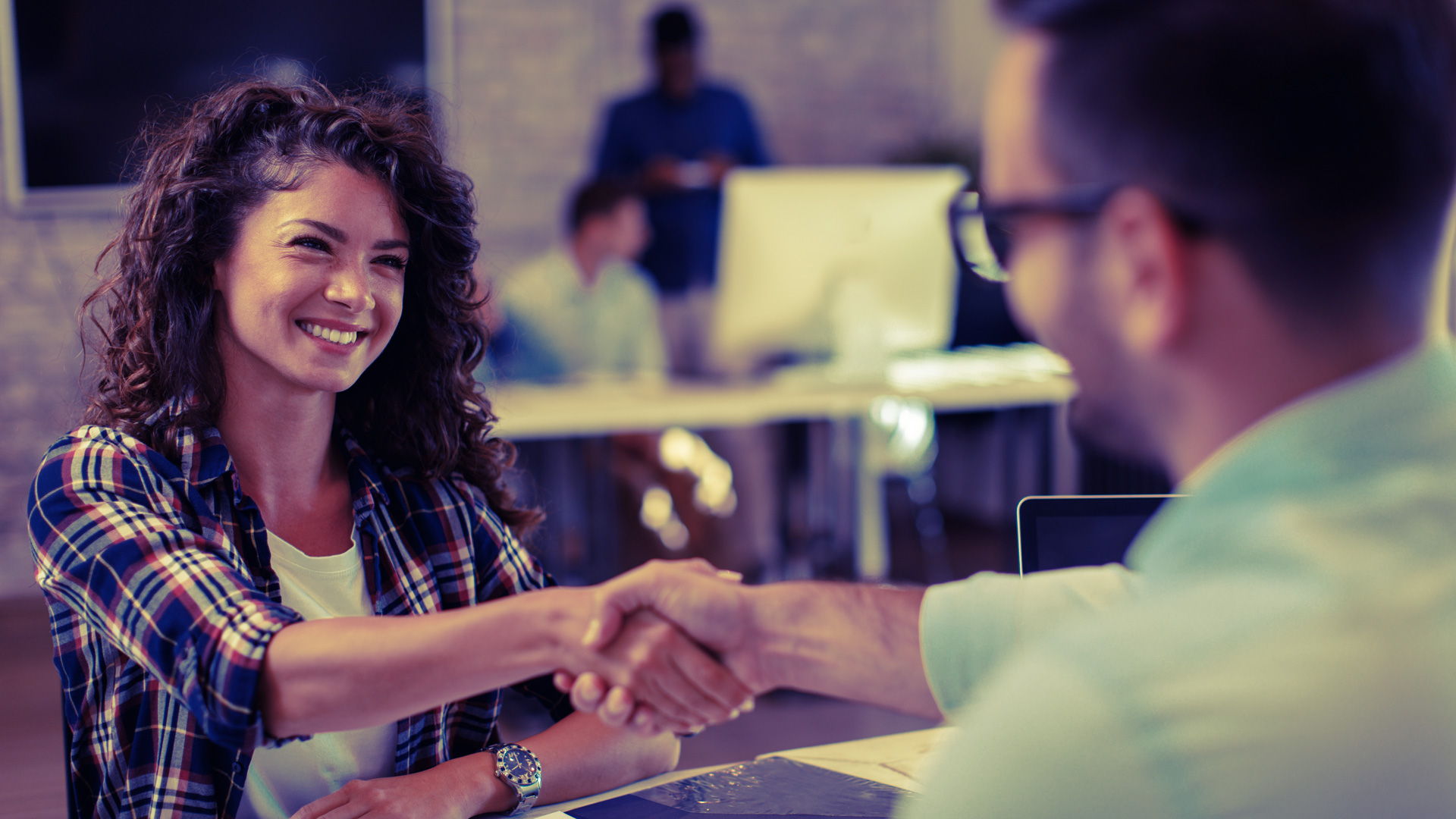 No matter where you are in your professional career, your first day at work or an internship can be daunting. Whether you're at a small startup or a multi-nation corporation, it's important to be on top of your game and make a good first impression. Although every organization and business is slightly different, there are several tips to get you through your first day at work or an internship.
Here are the top 6 things to do on your first day.

1. Say "Yes"
Saying "yes" is the first step towards creating a new opportunity. Whether it's to a colleague inviting you to lunch, or your supervisor asking if you want to sit in on a meeting, try to say "yes" as much as possible on your first day. The more you say "yes" the more you'll learn. Additionally, your coworkers and managers will know that you are eager and ready to jump in feet first.
2. Introduce yourself
On your first day at work or at an internship, it might be easiest to keep to yourself and hide at your desk. However, despite the first day jitters, it is no time to be shy! Make an effort to introduce yourself to everyone in your office.Introducing yourself is a great first networking step, and it ensures that your colleagues recognize your face and know who you are.
3. Ask questions
Asking questions serves a dual purpose. Not only will you get clarity on your tasks and role within the organization, you'll also show your supervisors that you are engaged and curious. However, make sure to ask thoughtful questions, and continue to listen attentively throughout the day. The better your questions, the fewer you'll have to ask, and the more effective you'll be in your role.
4. Take notes
The first day of any new role can be overwhelming, and is likely to be extremely busy. With all the new names, titles, stats and schedules running through your head, you're likely to lose track of items. Taking notes is a great way to stay on top of all the new things you're learning. Jot down important notes, particularly those relating to meetings you need to attend, or tasks you'll be responsible for.
5. Get organized
While it may seem a little preemptive, your first day at work is the best time to get organized. Start by syncing your calendars and updating them with any and all relevant information and dates. Remember, it's important to keep all of your schedules in one place, and it's usually best to use the scheduling or email platform your organization uses. Of course, if you like having a written copy, a physical planner, journal or notepad can keep you organized as well.
6. Keep it professional
Your first day is not the time to experiment with casual outfits or language. Wear professional clothing, and try to act as professional as possible when interacting with others in the office. Over time, you might find out that your specific office has a casual dress code. However, a good rule for the first day is "dress to impress," and this goes for every aspect of your new role.
This article was first published by Golden Key partner The Intern Group. 
The Intern Group is an award-winning, social enterprise that takes top applicants and significantly improves their skills and employability via their international internship programs. Their global team understands deeply how important international professional experience is in today's job market. They are a global leader in the international internship area, one of the fastest growing segments of the international education industry.
---