Enacting a beacon for change with Rakin Hasan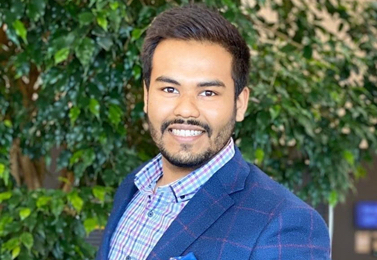 On the 14th of May, Golden Key Asia Pacific held our first online Webinar in our ongoing series which featured Rakin Hasan as our first guest speaker.
The session "Enacting a Beacon for Change" was filled with practical tips on employment and employability amid the current Covid-19 impacted career field.
Over 100 Golden Key members registered to tune in and listen to Senior Associate in the Digital Trust department for Ernst Young Oceania and former Macquarie University GK chapter president Rakin Hasan.
In the session, Rakin said there was undoubtedly change in the market for those seeking jobs, and that these changes could spark innovation.
'(Moving forward) people are reimagining what our CV's are going to be, what our workforce is going to be like," said Rakin. "As a graduate, you need to be thinking about 'what are the skills I can build on?'. This is a great time for you to start enhancing your skillset in regards to the emerging technologies in the workforce."
The session continued with amazing tips and words of wisdom from Rakin, who implored our audience to remain calm and optimistic when reviewing the situation they have found themselves in.
"Remember, it is always about having the right mindset, that things will get better," he said. "Focus on your intrinsic achievements… do things that gives you that confidence within. Then, also focus on your extrinsic achievements. If you are in a role right now, think about excellence, think about how I can hit the goal. It is the small wins in life that gives you the momentum."
The webinar then focuses on how to chase your dream jobs by properly positioning yourself in the market.
Rakin helped our audience identify the ways to revamp their resume, prepare for virtual assessments and video interviews, and prepare the Cheat Sheet that will assist with these interviews.
"The video interview can be very difficult and something that people can struggle with… It is very important that you practice."
With so many tips to share with our audience, our webinar with Rakin Hasan was an informative must-watch for any students or graduates who have found themselves impacted by covid-19.
Watch the full video now:
---
---